Claire Barrett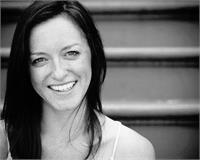 I have been practicing Bikram Yoga regularly since 2010. I started at Bikram Yoga Park Slope and watched my whole life change within those studio walls. I decided to quit my job as a fashion designer and attend the Fall 2013 Teacher Training and I never looked back. I teach in Brooklyn, Manhattan, and Westchester, which is also where I live with my family.
Claire Barrett instructs the following:
The original Hot Yoga Class. Become the healthiest you have ever been! Improve your flexibility, strength and balance. Transform your body, mind and spirit. This is beginner's yoga - anyone can do it.