Myrna Thomas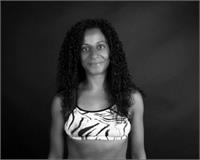 Myrna took her first class Nov 2008 and by the time the first set of Pranayama Breathing was done, she was hooked and had already decided she wanted to become a certified Bikram Yoga Instructor. Almost 4 years to the day of that fabulous 1st class, Myrna graduated from Fall 2012 Teacher Training in Los Angeles.
She continues to grow and be challenged in her own practice, as well as, in her teaching. Myrna is totally excited to be part of the Bikram Yoga Scarsdale community and looks forward to seeing YOU there!!!
Myrna Thomas is currently not instructing any classes.